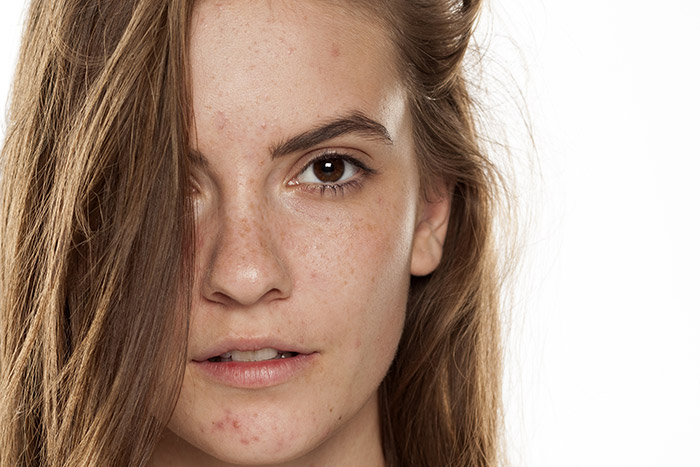 Get Rid of Those Sun Spots!
---
Medical Spa MA Boston & Brookline MA Blog
Get Rid of Those Sun Spots!
29 July 2021
We've all spent a lot of time outdoors over the last year. While summer is all about enjoying the sun; too much sun exposure can take its toll on your skin, particularly the face. Everyone is prone to developing sunspots, or solar lentigines, after prolonged exposure to direct ultraviolet rays. Fortunately, Dream Spa Medical offers sunspot removal treatment which can effectively get rid of these undesirable spots.
Sunspots can affect people of all ages, but those with lighter skin are more susceptible. Sunspot treatment ranges from laser therapy to chemical peels and other facials that can help eliminate these brown spots. Using brightening and lightening serums at home goes hand in hand with the in-office procedures. Lighteners help reduce the appearance of existing dark spots. Brighteners help prevent new hyperpigmentation from forming. Both lighteners and brighteners are used over time for best results. Combined with a peel or a laser treatment, these brown sun spots will disappear and give you a much more youthful, healthy, and glowing appearance.
If you have sunspots that are affecting the way you feel about your appearance, know that you can count on Dream Spa Medical to help restore your skin and natural glow. Contact Dream Spa Medical today!
---
Canton MA Office
2184 Washington St., Suite 4
Canton, MA 02021
Phone: 781-561-9257
Fax: 888-990-0423
Brookline MA Office
1340 Beacon Street
Brookline, MA 02446
Phone: 339-987-4699
Fax: 800-349-0811
Yes, I would like to receive latest news and special offers via email.