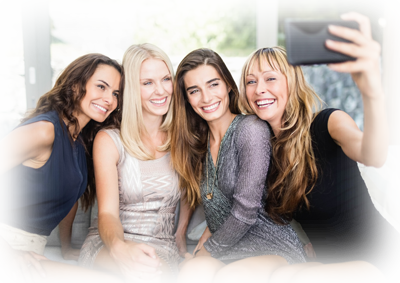 A Beautiful Skin Tightening Treatment: Botox Cosmetic
---
Medical Spa MA Boston & Brookline MA Blog
A Beautiful Skin Tightening Treatment: Botox Cosmetic
6 May 2021
Beauty begins the moment you decide to be yourself. That doesn't mean you have to give-in to the effects of time and age. It is not possible to stop time, but you can certainly delay it! Stop aging and sagging skin in its tracks with skin tightening treatment, a beautiful treat for your skin. There has never been a better time to change the way you care for your skin.
There is a lot of interest and a lot of questions surrounding Botox treatment.Botox skin tightening treatments work without making you you look like you've "had work done." You can expect to see results within days after your treatment, and the appearance of the area between your brows may continue to improve for up to 2 weeks. All skin types are different, so talk to the dermatologists about the results you can expect. BOTOX® Cosmetic is a quick and minimally invasive procedure consisting of a few tiny injections. Your doctor or nurse will determine exactly where to administer these injections to achieve the best results for you during the initial consultation. By blocking the release of a chemical that causes these muscles to contract, BOTOX® Cosmetic enables them to relax. The effects are very localized and, when administered by an experienced physician or nurse, do not affect your ability to smile, laugh, or otherwise show expression. The treatment targets wrinkles and fine lines defying the aging process to make you look and feel younger by leaving your skin looking smoother and softer.
For more information on this skin tightening treatment or Botox parties, contact Dream Spa Medical.
---
Canton MA Office
2184 Washington St., Suite 4
Canton, MA 02021
Phone: 781-561-9257
Fax: 888-990-0423
Brookline MA Office
1340 Beacon Street
Brookline, MA 02446
Phone: 339-987-4699
Fax: 800-349-0811
Yes, I would like to receive latest news and special offers via email.