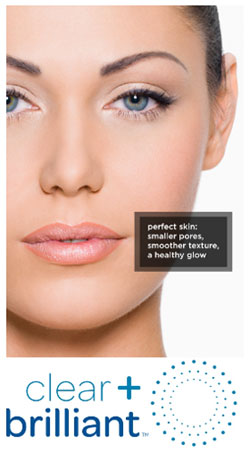 Help Keep Your Skin Looking its Youthful Best!
---
Medical Spa MA Boston & Brookline MA Blog
Help Keep Your Skin Looking its Youthful Best!
31 August 2021
Wrinkles, age spots, acne scars and other blemishes will always appear over time. Laser Facial Rejuvination treatments can help prevent the visible signs of aging and address the overall effects that time and the environment can have on your skin. With Laser facial rejuvenation has been proven to diminish the appearance of fine lines and wrinkles.
No Surgery or Injections
Clear + Brilliant is non-invasive – no cutting, no needles.
Series of Treatments
A series of Clear + Brilliant treatments can leave your skin feeling smoother, younger-looking and give you that "radiant glow."
Simple and Comfortable
Clear + Brilliant treatments are quick and gentle.
Little to No Downtime
A fresh, youthful look without social downtime.
Noticeable Results
Routine treatments deliver noticeable results that keep others guessing your secret.
What can CLEAR + BRILLIANT do for you?
Though results vary, patients frequently report younger-looking skin and a radiant glow after treatment.
Clinical study highlights include:
Improvement in the look of fine lines
Reduction in the appearance of pores
Improvement to skin tone and texture
Improvement in skin's overall appearance
For more information on Laser Facials, contact Dream Spa Medical.
---
Canton MA Office
2184 Washington St., Suite 4
Canton, MA 02021
Phone: 781-561-9257
Fax: 888-990-0423
Brookline MA Office
1340 Beacon Street
Brookline, MA 02446
Phone: 339-987-4699
Fax: 800-349-0811
Yes, I would like to receive latest news and special offers via email.