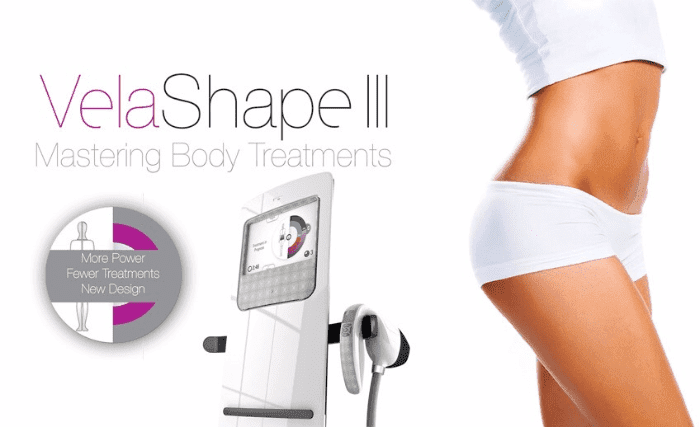 Make Cellulite Disappear with VELASHAPE III
---
Medical Spa MA Boston & Brookline MA Blog
Make Cellulite Disappear with VELASHAPE III
17 September 2020
The last six month have been a challenge both mentally and physically, there's no denying it. Too many of us have put on weight, or at the very least stopped exercising and eating as we normally would have been. Tough times and closed gyms have made staying in shape even harder. Unfortunately, cellulite can creep up on us as we age and as our muscles atrophy with more sedentary lifestyles. Getting muscle tone and shape back is much harder than keeping it in the first place. Now may be the time to consider a jump start to the "new you". Before winter sets in, you may want to consider VelaShape III.
VelaShape III is the key to successful and dramatic physical transformation. It will help you get your body back to the place where you want it to be. Gradual improvement begins right away, and the best results are seen after just 10 weeks! In fact, patients see results after one long treatment or three shorter treatments, whichever is more convenient. Better yet, patients often compare this procedure to a warm deep-tissue massage, and unlike a deep penetrating massage, most patients report no discomfort after treatment. When you look good you feel good, and you can close out 2020 by looking AND feeling good.
VelaShape III is the right treatment to contour your body and reduce the appearance of cellulite. This treatment targets the layers under the skin, especially those in difficult places where diet and exercise cannot always reach and attack. Best of all, it is very safe and effective and has been cleared by the FDA for cellulite and circumferential reduction.
How does it work? VelaShape III treatment directly addresses the tissues and fat of the skin. The affected cells are broken up and flushed out of the body leaving you with well-toned and smooth looking skin. Essentially, it melts away the fat! Now is the time to improve the way you look. Smooth and tone your butt and thighs to feel better and look better as we head into winter and toward the end of 2020!
For more information on transforming your body with VelaShape III, contact Dream Spa Medical.
---
Canton MA Office
2184 Washington St., Suite 4
Canton, MA 02021
Phone: 781-561-9257
Fax: 888-990-0423
Brookline MA Office
1340 Beacon Street
Brookline, MA 02446
Phone: 339-987-4699
Fax: 800-349-0811
Yes, I would like to receive latest news and special offers via email.