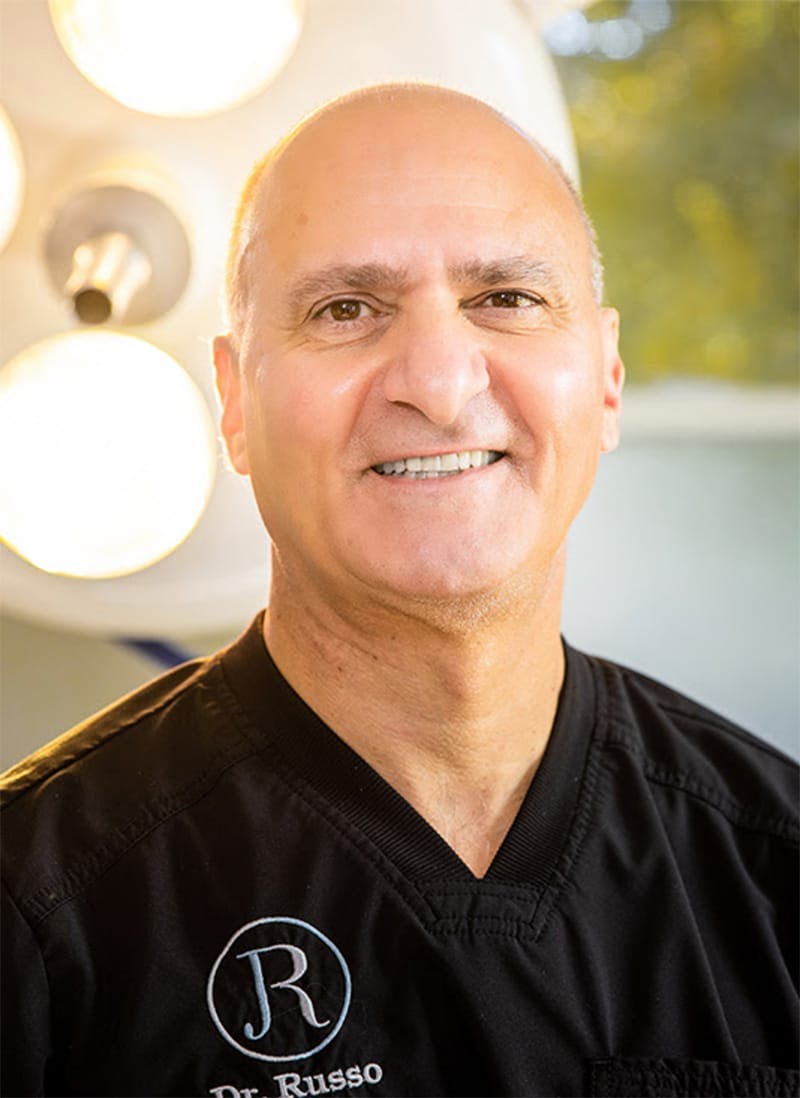 Joseph A. Russo, MD, F.A.C.S.
Medical Director and Owner of Dream Spa Medical
Dr. Joseph Russo is a Board Certified, Harvard-trained Plastic Surgeon who has been in private practice in Newton Centre since 1991.
He is a Fellow of the American College of Surgeons (F.A.C.S.), a member of the American Society of Plastic Surgeons (A.S.P.S.), a member of the New England Society of Plastic and Reconstructive Surgeons (N.E.S.P.R.S) and a member of the Massachusetts Medical Society and the American Board of Plastic Surgery.
Dr. Russo received his Medical Degree from the University Of Connecticut School Of Medicine and went on to do his General Surgery Residency at Beth Israel Hospital in Boston and Harvard Medical School. He completed his Plastic Surgery Residence at the New England Deaconess Hospital in Boston, the Beth Israel Hospital in Boston and Harvard Medical School.
He offers state-of-the-art cosmetic procedures and the latest in skin care treatments. He is also one of the most recognized leaders in the field of laser hair removal. Dr. Russo performs consultations, injectables and small surgeries right out of his Newton Centre office as well as cosmetic surgery at Milton Hospital.
Dr. Russo teaches classes at the Catherine Hinds Institute of Aesthetics in Woburn, MA and is the Medical Director for several area spas and salons. Dr. Russo also has a large group of nurse injectors that work as independent employees under his direction.
The doctor is the founder of the Aesthetic Institute of Massachusetts, a school to educate nurses on aesthetic injectables.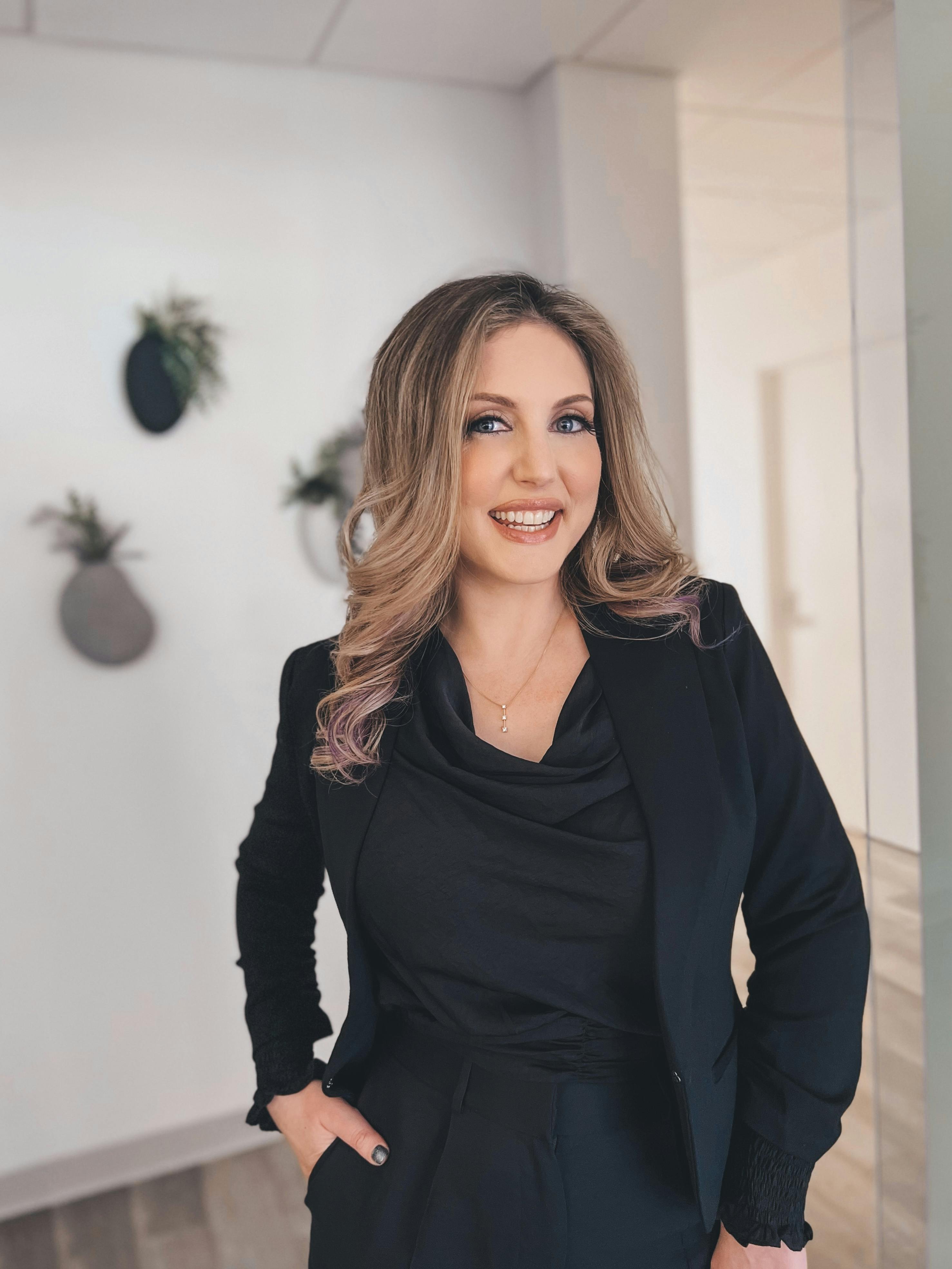 Diana Brouillard
Owner of Dream Spa Medical
Diana graduated Bentley University with a Degree in International Business and went on to complete the executive program, as well as the advanced marketing program at Marcus Group Enterprises (MGE).
Diana served as the business director at Dream Smile Dental Companies from 2005 to 2013 until she partnered with Dr. Joseph Russo, Dr. Konstantin Ronkin and Dr. Evetta Shwartzman to create Dream Spa Medical in May of 2013. In August of 2014, the Dream Spa Medical group founded a second location in Brookline, MA. Diana is the business director and partner of both the Brookline and Canton locations.
"I love when our clients tell us that they have never felt and looked better. I'm proud to know that we can give people that feeling of confidence. Understanding and being recognized for being able to change people's lives is what I'm most proud of."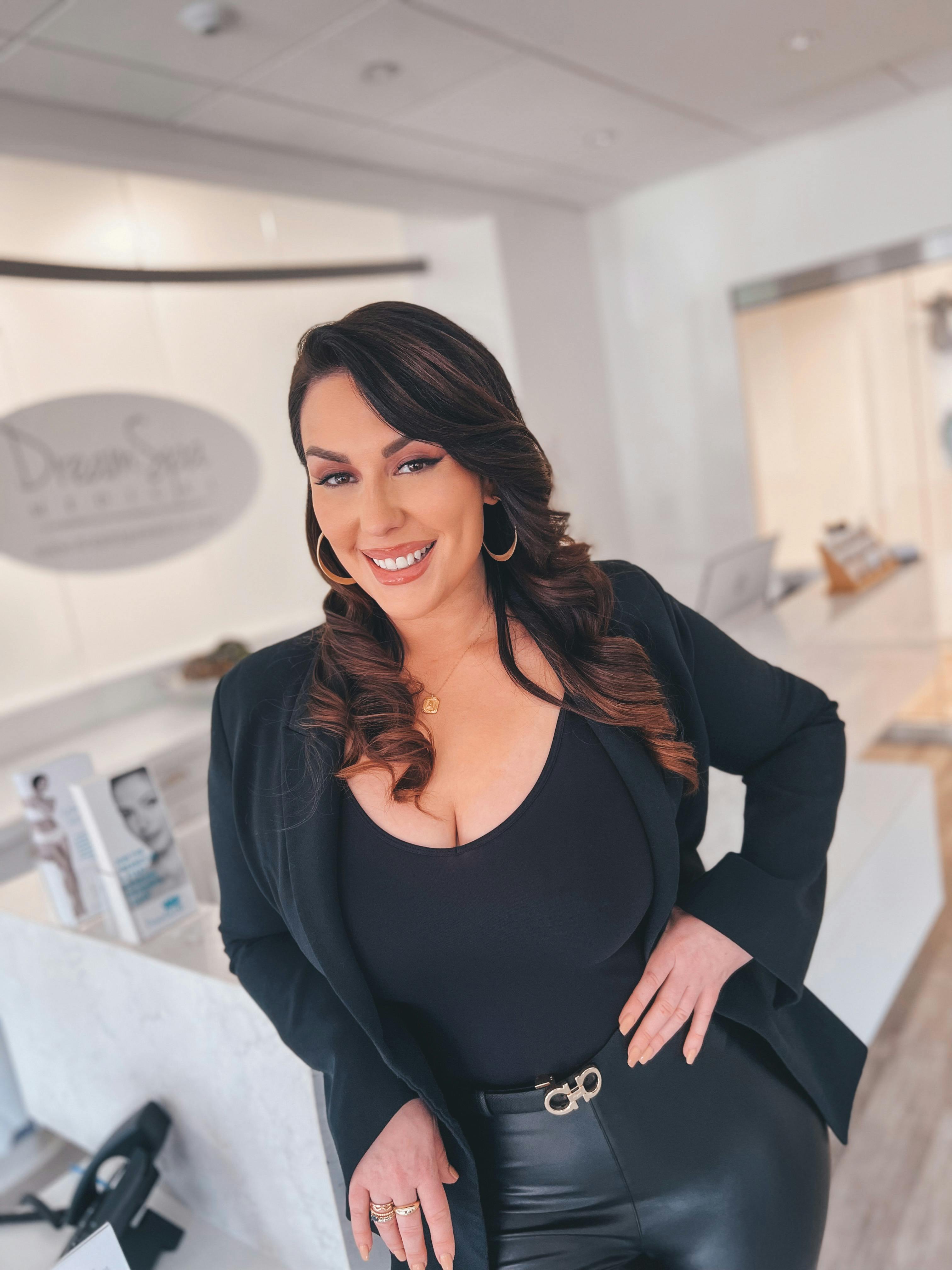 Leah Mofford
Co-Owner & Chief Operations Officer
Leah comes to Dream Spa Medical with more than 10 years of experience in the Beauty Industry. She worked many years as a cosmetologist and freelance makeup artist before realizing that her true passion lies in skincare. Leah has extensive training in the field of Aesthetics and holds a Master Aesthetics degree from the prestigious Catherine Hinds Institute.
Leah truly believes that everyone's skin is uniquely theirs and for this reason, careful thought and customization is the key to unlocking their own beautiful glow. Leah specializes in laser facial rejuvenation as well as Collagen Induction Therapy.
Her other specialties include post-surgical lymphatic drainage, Velashape, chemical peels and laser photo facials.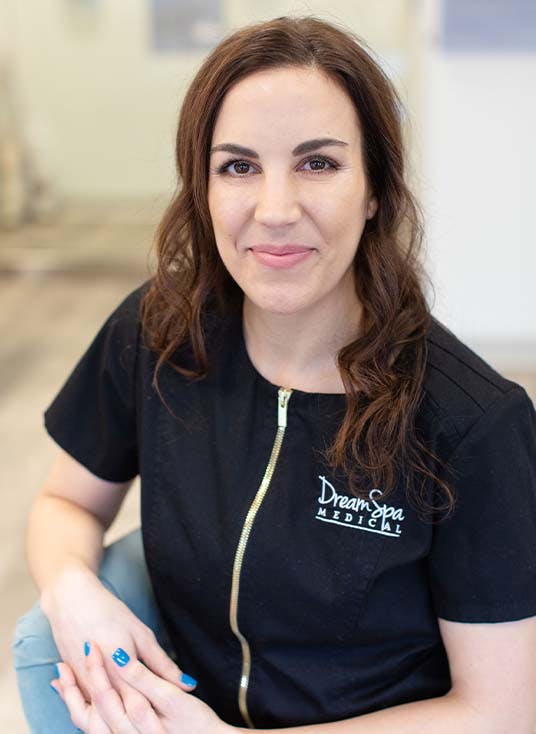 Jess Blaney, RN, BSN, NP-C
Master Nurse Practitioner Injector
Jess Blaney has been a Nurse Practitioner for 9 years. She graduated in 2012 from the Mass General Institute of Health Professions. She came to us from pediatrics and before that she was an RN at a cardiac surgical floor at MGH.
Jess was very interested in all things skin and after taking an aesthetic class, Jess decided that aesthetics was the path for her. She started off part-time at Dream Spa Medical, but she loved it so much, she quickly transitioned to a full-time role. She enjoys knowing everyone's name and building relationships with her patients. Jess is a master at assessing a patient's face, creating a customized treatment plan and delivering exceptional outcomes that align with the patient's cosmetic goals.
Jess believes that skincare is an integral part of overall anti-aging and skin vitality. The surface of a patient's skin should be in a good place (by using consistent skincare and medical-grade products) in order for the patient to get the best results from their injectable treatments. Because of that, Jess works closely with the Dream Spa Medical aestheticians on comprehensive treatment plans. BOTOX is something that everyone should be getting, but what you do at home is just as important as what you receive in the office. Her #1 tip for everyone is to wear sunscreen every single day.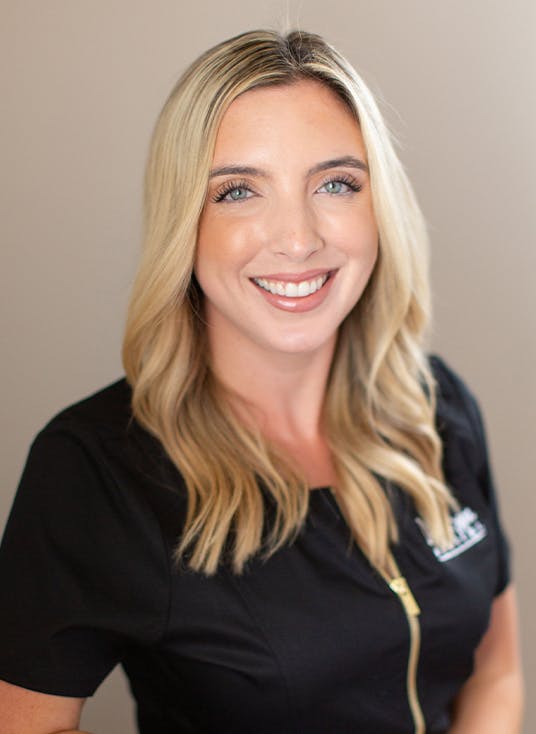 Jessica Smith, RN, BSN
Master Aesthetic Practitioner
Jessica received her Bachelor's Degree in Marketing from Columbia College in Chicago and is currently going for her second degree in nursing. She is not only passionate about skincare and beauty but also the science behind the medical aesthetics industry.
After working as a makeup artist she pursued a medical aesthetics license from the renowned Catherine Hinds Institute. Having worked at several med spas throughout the city, what stands out to her the most about Dream Spa Medical is the spa's goals, the outlook on skincare and how we approach client-centric care. She wants people to feel like their experience is catered to them, whether it is a simple or multi-step treatment. Nothing should feel routine and every treatment should feel special. Jess tailors everything she does to the clients' needs. She looks forward to clients sharing their results and their aesthetic experience.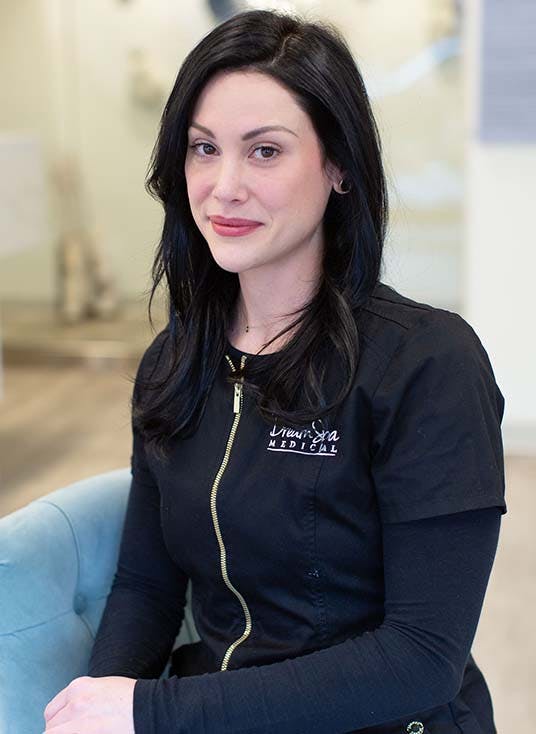 Brit McClay
Aesthetician
Brit attended Empire Beauty School in Boston and has been a licensed cosmetologist since 2011. While working in the hospitality business for over 10 years, she decided to pursue her passion for aesthetics by obtaining certifications through The Elizabeth Grady School of Aesthetics in Medford, Massachusetts.
Brit has a natural ability to engage and form connections with everyone she meets. Her curiosity and knowledge about the newest skincare innovations show in her results.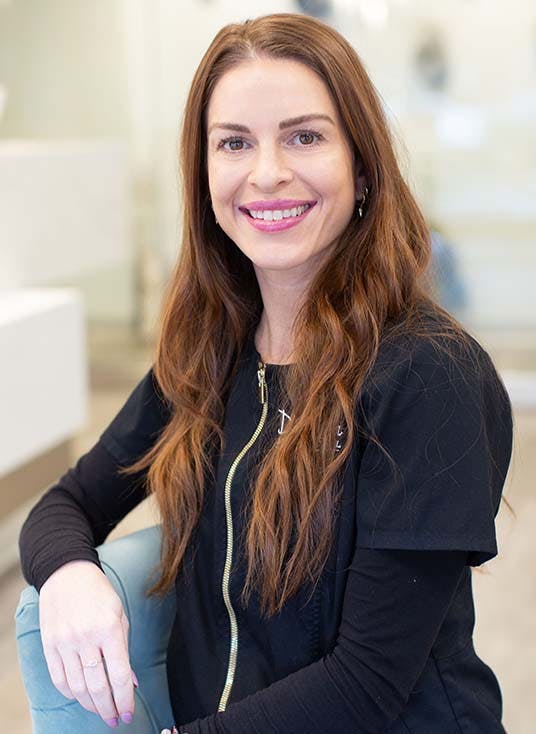 Briana Volpe
Aesthetician
Briana is a medical aesthetician here at Dream Spa Medical, and she has been working with us for more than 2 years. She got into skincare from a young age and went to school for radiation biology, but it was not her passion.
With a strong interest in biology, anatomy, skin and beauty, she decided to go to aesthetics school. She loves working here because of the great atmosphere and fun environment. Briana loves the collagen induction therapy because it covers a lot of skin concerns. Her biggest advice to everyone is to drink water, use your sunscreen and wear your SPF. She swears by regular Hydrafacials to maintain your glowing skin!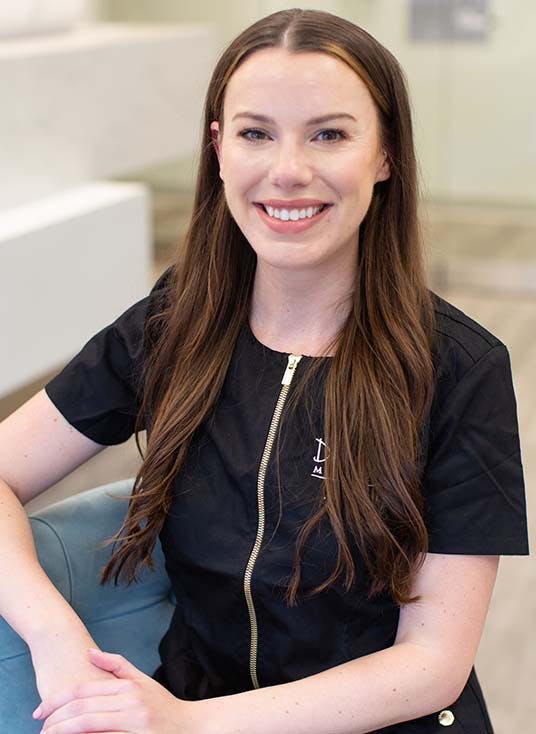 Olivia Nortrup
Aesthetician
Olivia went to MCPHS University and graduated with a degree in Nutrition. She went on to receive her Aesthetics license and practiced in Southern California for 5 years. Olivia is excited to be back in Boston to continue her career as a medical aesthetician. Olivia makes strong connections with her patients and has a vested interest in helping them.
"I love working with clients 1 on 1 to help determine what their individual skin needs are so they can feel confident in their own skin."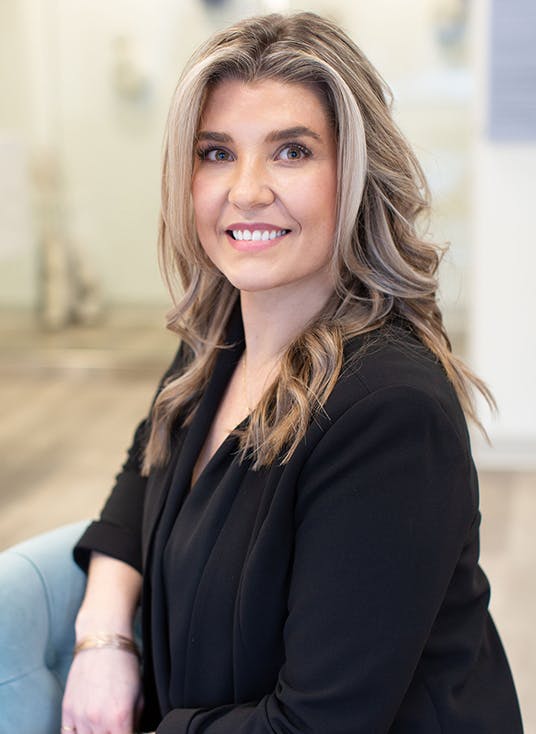 Zoe VosLevitz
Client Services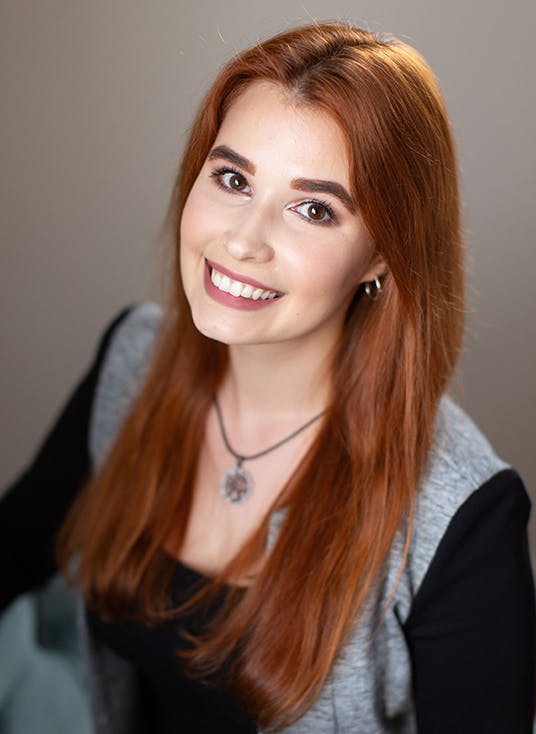 Anna Mirzoieva
Accounts Manager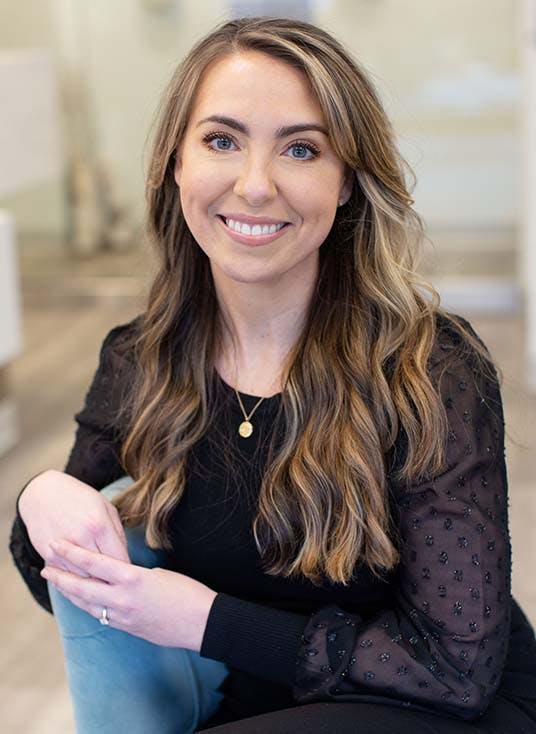 Katie Cahill
Office Manager
Katie grew up in Canton, she loves being back in town and seeing familiar faces. She has always had a love for skincare products and is a former Sephora junkie who used to spend money on products she saw influencers use.
Now she knows to trust those who know their stuff, and she enjoys seeing patients come to that realization and achieve amazing results. Katie loves being a part of the team at Dream Spa Medical and enjoys being part of a friendly, hardworking group of professionals.
Katie loves chatting and getting to know all the patients. She loves seeing the joy on patients' faces who are finally taking care of themselves after putting it off for a while.