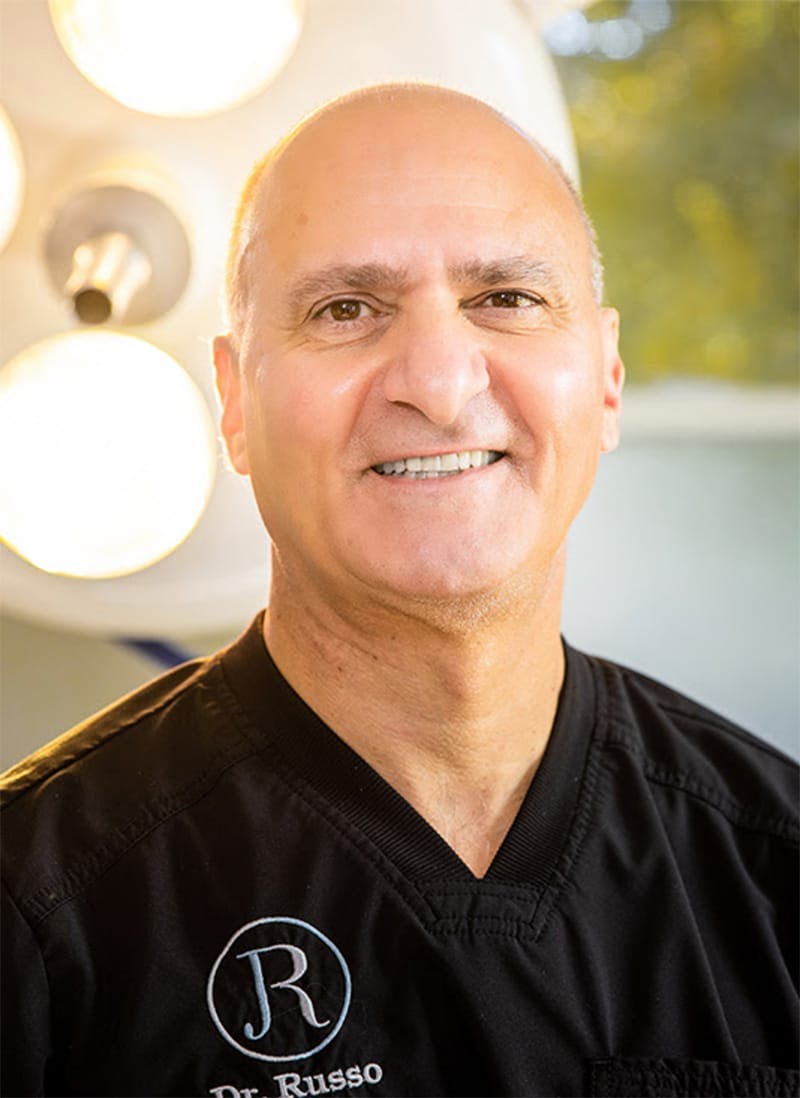 Joseph A. Russo, MD, F.A.C.S.
Medical Director and Owner of Dream Spa Medical
Dr. Joseph Russo is a Board Certified, Harvard-trained Plastic Surgeon who has been in private practice in Newton Centre since 1991.
He is a Fellow of the American College of Surgeons (F.A.C.S.), a member of the American Society of Plastic Surgeons (A.S.P.S.), a member of the New England Society of Plastic and Reconstructive Surgeons (N.E.S.P.R.S) and a member of the Massachusetts Medical Society and the American Board of Plastic Surgery.
Dr. Russo received his Medical Degree from the University Of Connecticut School Of Medicine and went on to do his General Surgery Residency at Beth Israel Hospital in Boston and Harvard Medical School. He completed his Plastic Surgery Residence at the New England Deaconess Hospital in Boston, the Beth Israel Hospital in Boston and Harvard Medical School.
He offers state-of-the-art cosmetic procedures and the latest in skin care treatments. He is also one of the most recognized leaders in the field of laser hair removal. Dr. Russo performs consultations, injectables and small surgeries right out of his Newton Centre office as well as cosmetic surgery at Milton Hospital.
Dr. Russo teaches classes at the Catherine Hinds Institute of Aesthetics in Woburn, MA and is the Medical Director for several area spas and salons. Dr. Russo also has a large group of nurse injectors that work as independent employees under his direction.
The doctor is the founder of the Aesthetic Institute of Massachusetts, a school to educate nurses on aesthetic injectables.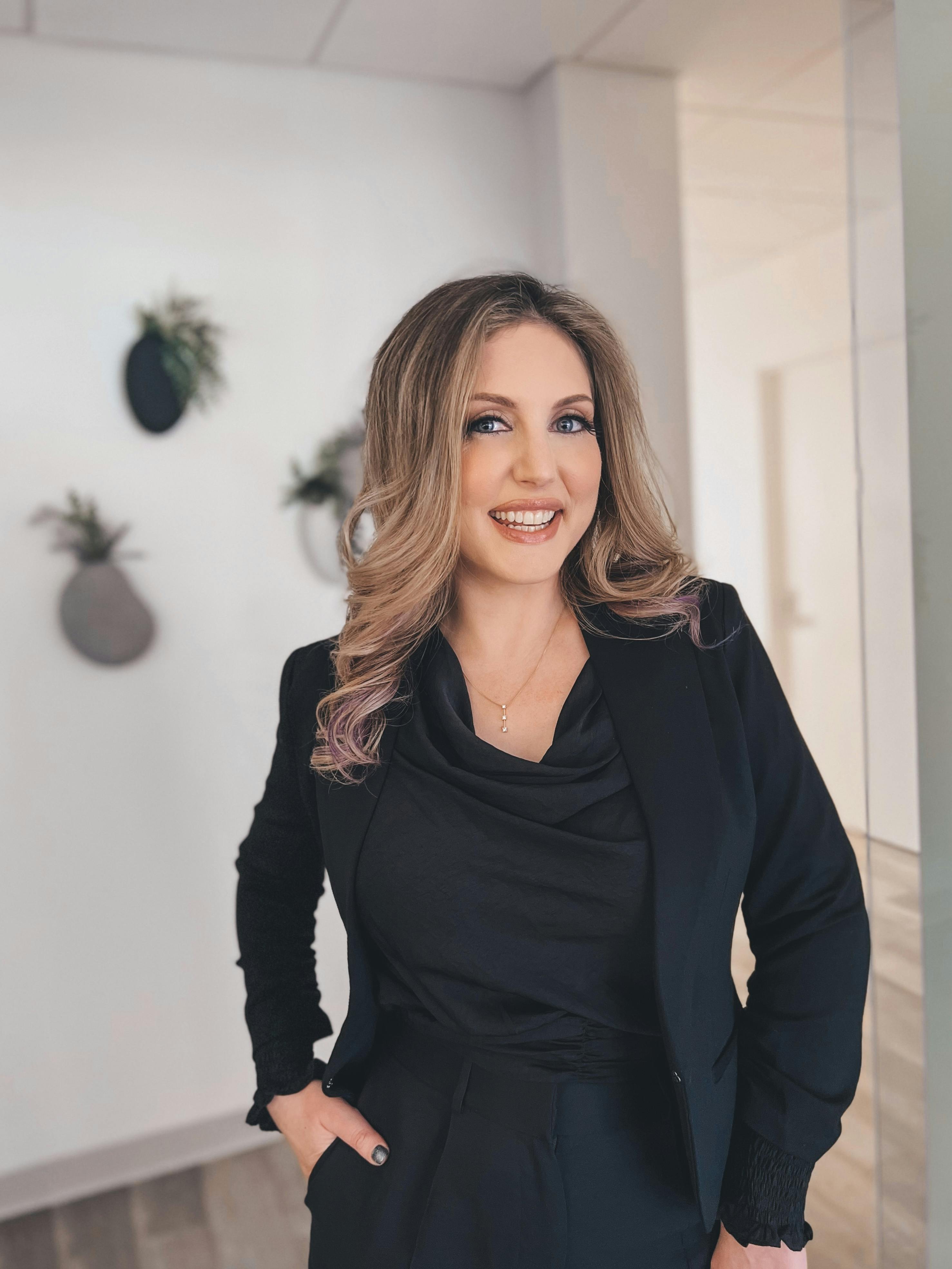 Diana Brouillard
Owner of Dream Spa Medical & Chief Executive Officer
Diana graduated Bentley University with a Degree in International Business and went on to complete the executive program, as well as the advanced marketing program at Marcus Group Enterprises (MGE).
Diana served as the business director at Dream Smile Dental Companies from 2005 to 2013 until she partnered with Dr. Joseph Russo, Dr. Konstantin Ronkin and Dr. Evetta Shwartzman to create Dream Spa Medical in May of 2013. In August of 2014, the Dream Spa Medical group founded a second location in Brookline, MA. Diana is the business director and partner of both the Brookline and Canton locations.
"I love when our clients tell us that they have never felt and looked better. I'm proud to know that we can give people that feeling of confidence. Understanding and being recognized for being able to change people's lives is what I'm most proud of."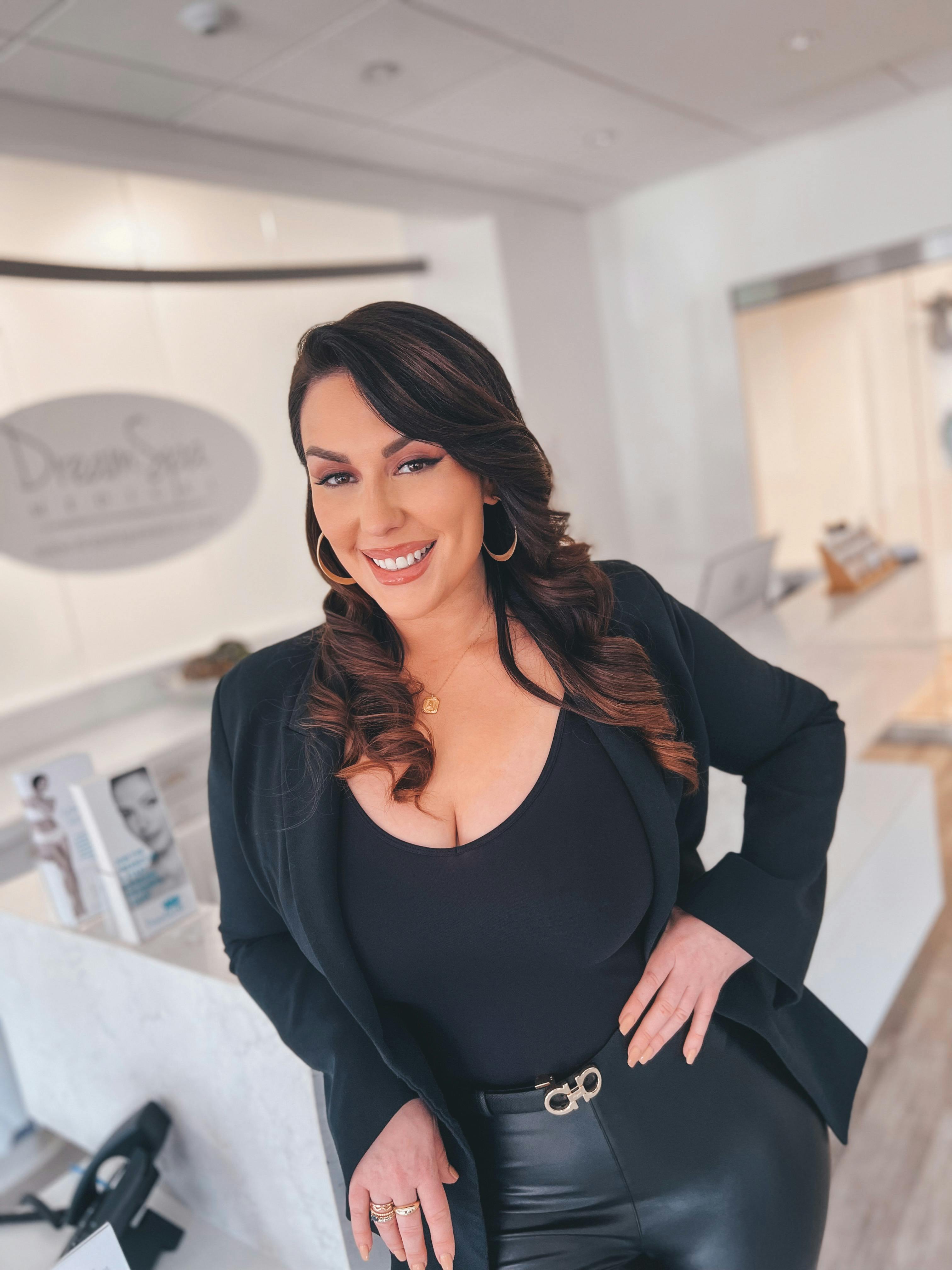 Leah Mofford
Owner & Chief Operations Officer
Leah brings a lifetime of knowledge and experience in the aesthetic industry to Dream Spa Medical. She has been the catalyst in developing and procuring Dream Spa Medical's results-based offerings as well as exceptional service and care to our patients.
Prior to becoming partner and COO, she was Dream Spa Medical's lead clinician. In this role she created unique experiences and developed innovative treatment combinations to produce thoughtful results for her patients. These treatments later became Dream Spa Medical's trademarked signature treatments.
Leah is dedicated to building a healthy culture and empowering every individual on our team to go above and beyond for our patients in both service, clinical outcomes and overall health and wellness. She sincerely believes in Dream Spa Medical's goal in making people look and feel their very best. As a COO Leah ensures that Dream Spa Medical not only delivers the experience, but also provides the best possible results.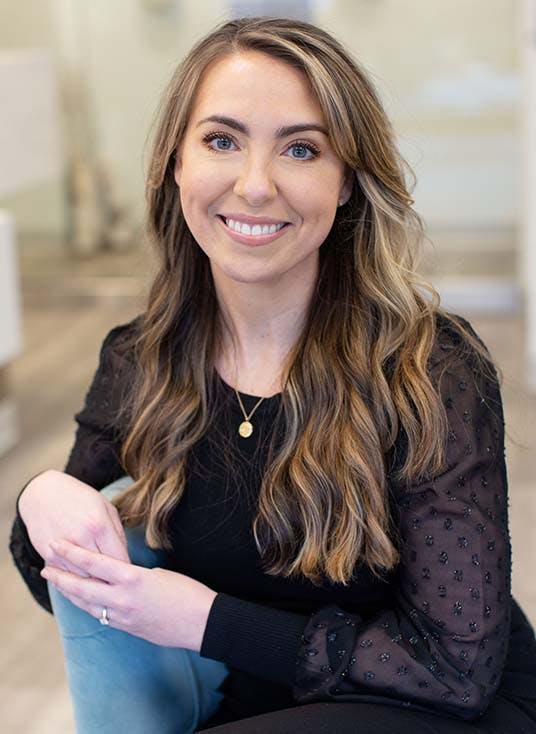 Katie Cahill
Office Manager
Katie grew up in Canton, she loves being back in town and seeing familiar faces. She has always had a love for skincare products and is a former Sephora junkie who used to spend money on products she saw influencers use.
Now she knows to trust those who know their stuff, and she enjoys seeing patients come to that realization and achieve amazing results. Katie loves being a part of the team at Dream Spa Medical and enjoys being part of a friendly, hardworking group of professionals.
Katie loves chatting and getting to know all the patients. She loves seeing the joy on patients' faces who are finally taking care of themselves after putting it off for a while.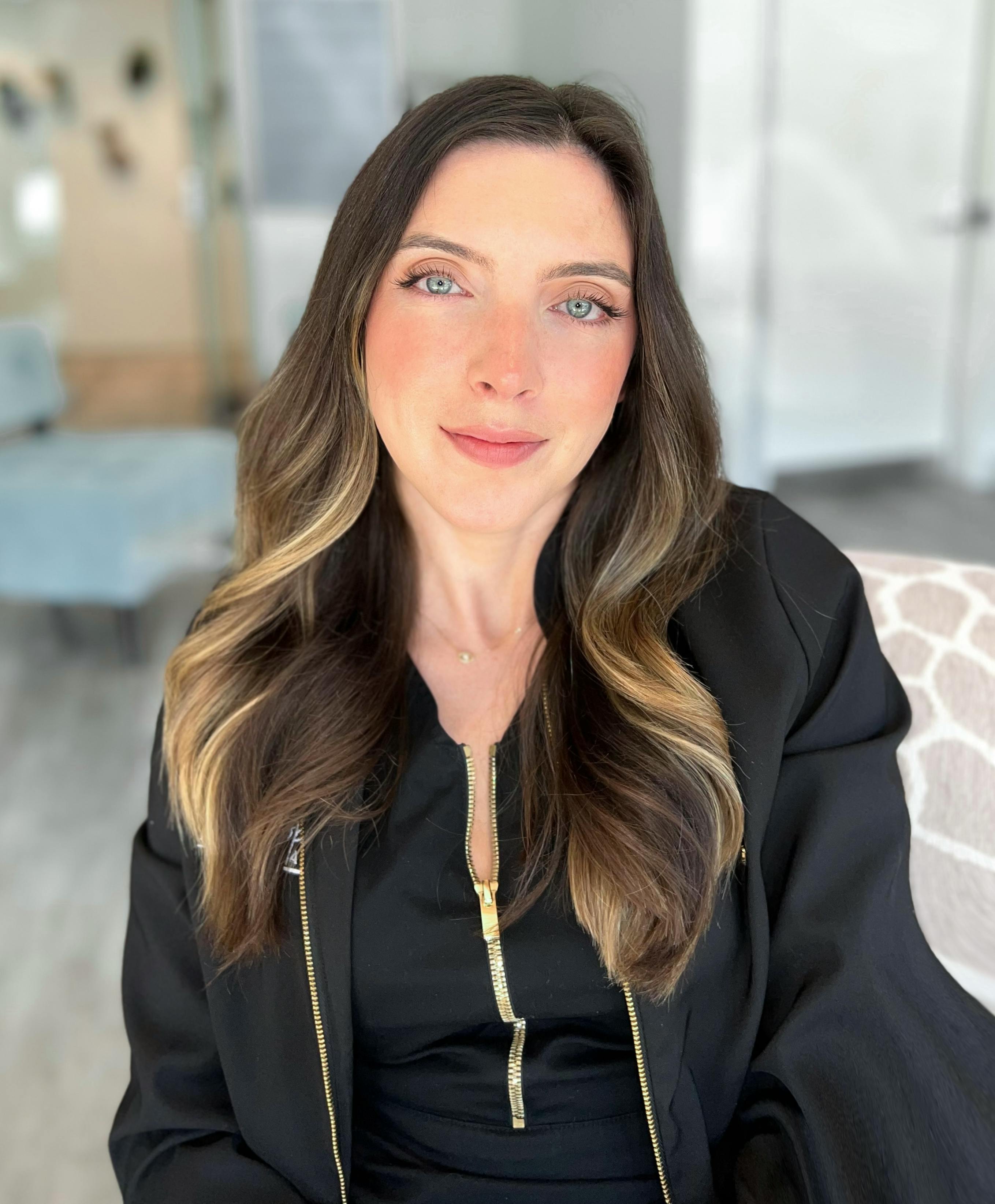 Nurse Smith, RN, BSN
Director of Clinical Operations and Training
Nurse Smith is a Registered Nurse, she first received her Bachelor's Degree in Marketing from Columbia College in Chicago and then her Bachelor's degree in Nursing from the University of Massachusetts in Boston. She is not only passionate about skincare and beauty but also the science behind the medical aesthetics industry.
After working as a makeup artist she pursued a medical aesthetics license from the renowned Catherine Hinds Institute. Having worked several years as an aesthetician she realized that she wanted more and became an Aesthetic Nurse. Nurse Smith thinks that what stands out to her the most about Dream Spa Medical is the spa's goals, the outlook on skincare and how we approach client-centric care. She wants people to feel like their experience is catered to them, whether it is a simple or multi-step treatment. Nothing should feel routine and every treatment should feel special. Nurse Smith tailors everything she does to the client's needs. She looks forward to clients sharing their results and their aesthetic experience.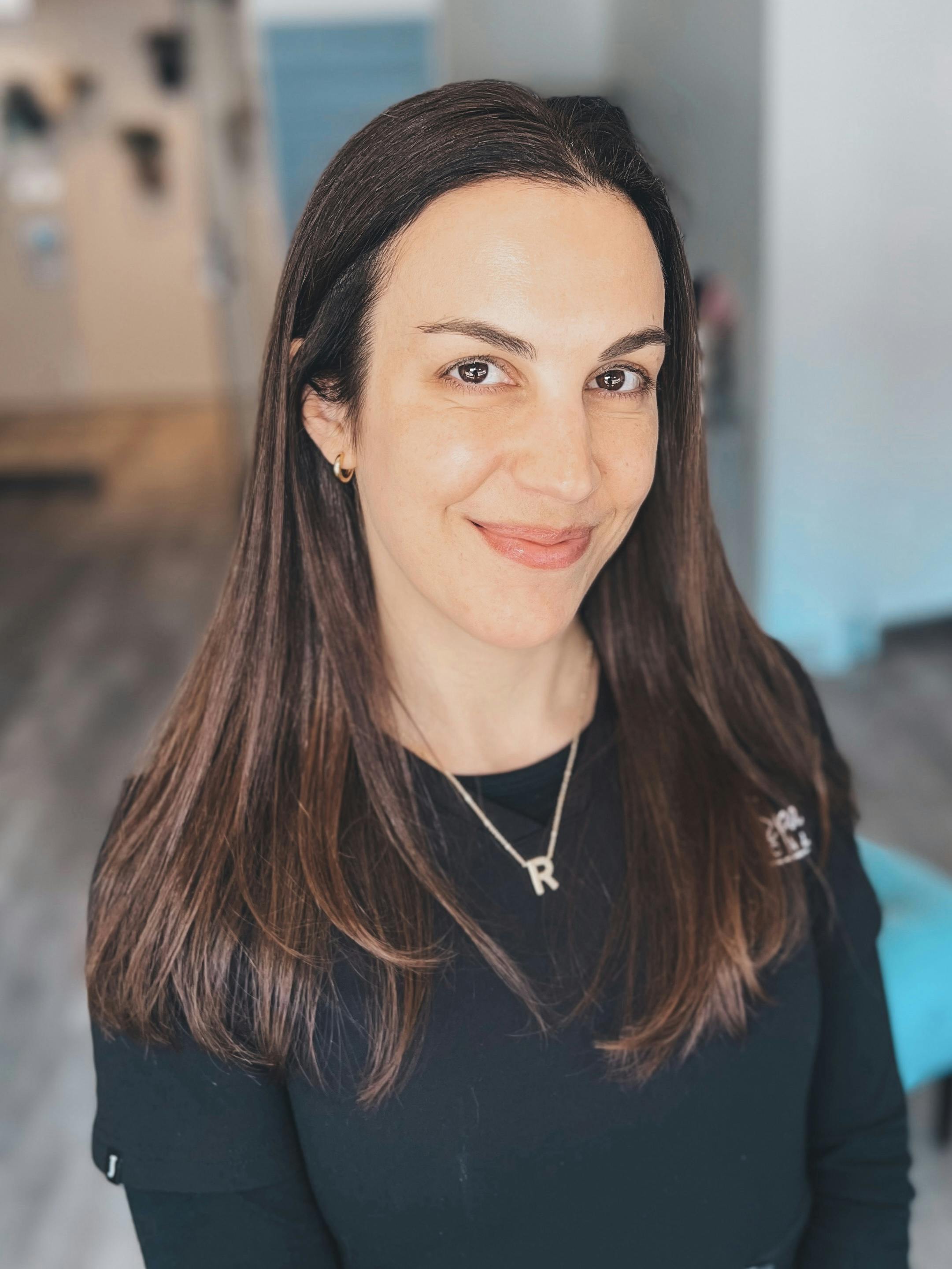 Nurse Blaney, RN, BSN, NP-C
Master Aesthetic Nurse Practitioner
Nurse Blaney has been a Nurse Practitioner for 9 years. She graduated in 2012 from the Mass General Institute of Health Professions. She came to us from pediatrics and before that she was an RN at a cardiac surgical floor at MGH.
Nurse Blaney was very interested in all things skin and after taking an aesthetic class, Nurse Blaney decided that aesthetics was the path for her. She started off part-time at Dream Spa Medical, but she loved it so much, she quickly transitioned to a full-time role. She enjoys knowing everyone's name and building relationships with her patients. Nurse Blaney is a master at assessing a patient's face, creating a customized treatment plan and delivering exceptional outcomes that align with the patient's cosmetic goals.
Nurse Blaney believes that skincare is an integral part of overall anti-aging and skin vitality. The surface of a patient's skin should be in a good place (by using consistent skincare and medical-grade products) in order for the patient to get the best results from their injectable treatments. Because of that, Nurse Blaney works closely with the Dream Spa Medical aestheticians on comprehensive treatment plans. BOTOX is something that everyone should be getting, but what you do at home is just as important as what you receive in the office. Her #1 tip for everyone is to wear sunscreen every single day.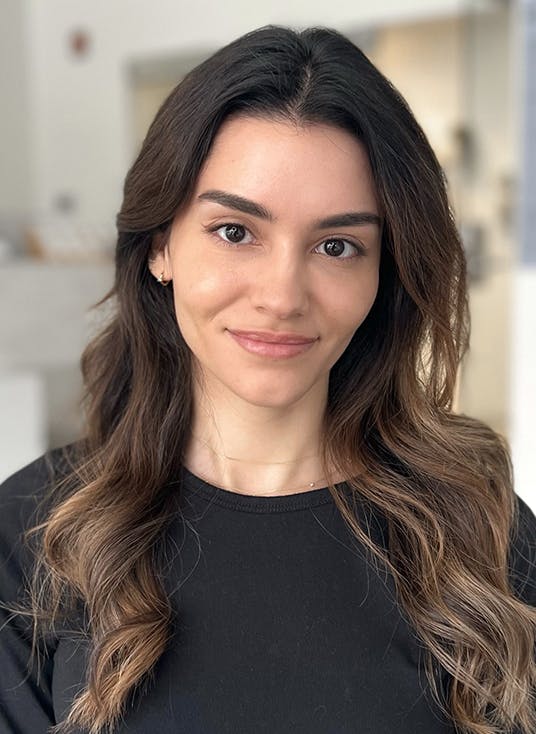 Nurse Nicole, RN, BSN
Aesthetic Nurse
Nurse Nicole is a Registered Nurse, who graduated with honors from the University of Central Florida in Orlando, FL where she grew up. She is planning to continue her education here in Boston to become a Nurse Practitioner and focus on cosmetic dermatology as her specialty.
Nurse Nicole was actually a Dream Spa Medical patient prior to working here. She felt like she was surrounded by a very supportive and knowledgeable group of people that shared her passion and so, she decided to join the team.
She has always had an interest in skincare, as someone who struggled with multiple skin related issues growing up.  Nurse Nicole always gravitated towards wanting to learn more about how the skin works and how things can affect it. Aside from her interest in skin, She is also very artsy at heart and has an appreciation for beauty. Nurse Nicole thinks that when you combine all those interests and passions, you end up with the pillars that make up the aesthetic field. It's science, it's art, it's beauty, and the skin is at the foundation of it all.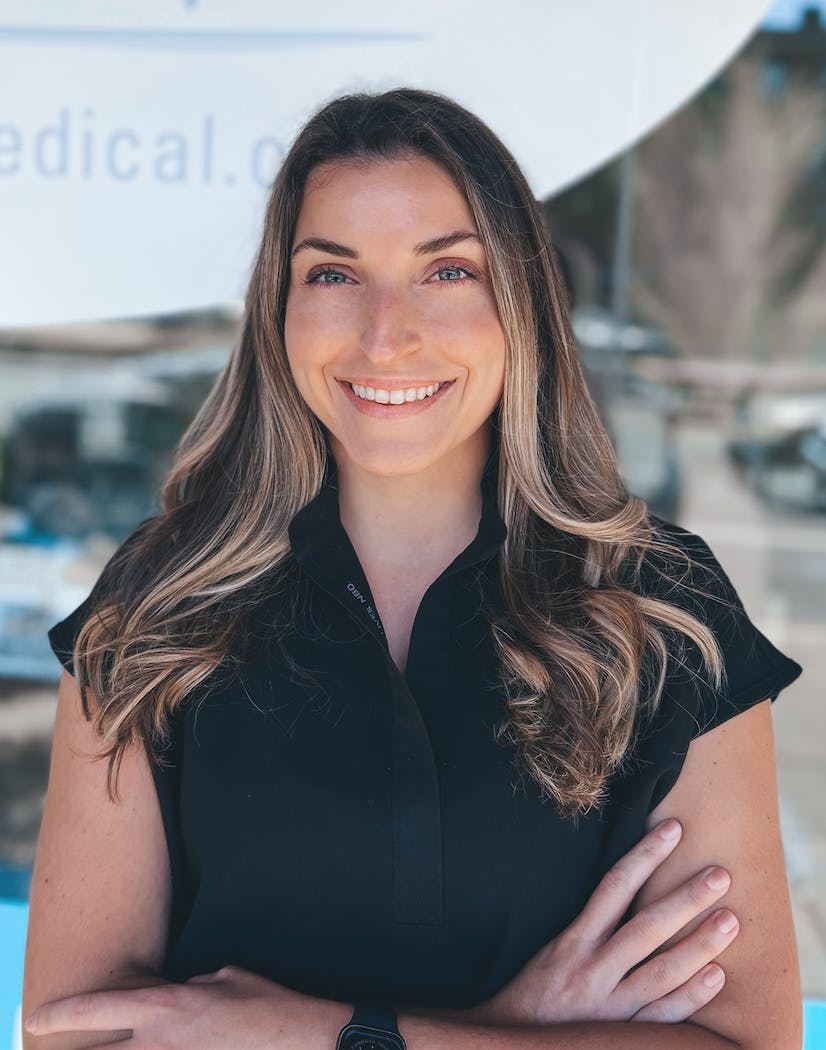 Nurse Kim, MSN, RN, CPNP, FNP-BC
Aesthetic Nurse Practitioner & Clinical Supervisor
Kim is a board-certified registered nurse and double board-certified Nurse Practitioner. She has been a nurse for 8 years and a nurse practitioner for 3 years. Her first Nurse Practitioner degree was obtained from SUNY Upstate in Upstate, N.Y. — where she grew up. Her second Nurse Practitioner degree was obtained here in Boston from UMass Boston.
A lot of her nursing years were spent as an emergency room nurse, mainly in pediatric emergency medicine. Kim's love of the procedural aspect of her job as a nurse practitioner at Boston Children's Hospital led her to medical aesthetics. In the evolving aesthetics industry, Kim strives to stay up to date on the newest literature and evidence-based medicine in the world of aesthetics which allows her to deliver safe, natural, and youthful results with respect to each individual. She takes a tailored approach to every patient and wants them to leave feeling better about themselves.
She loves Dream Spa Medical because of the tremendous empowerment each and every staff member provides each other and our patients.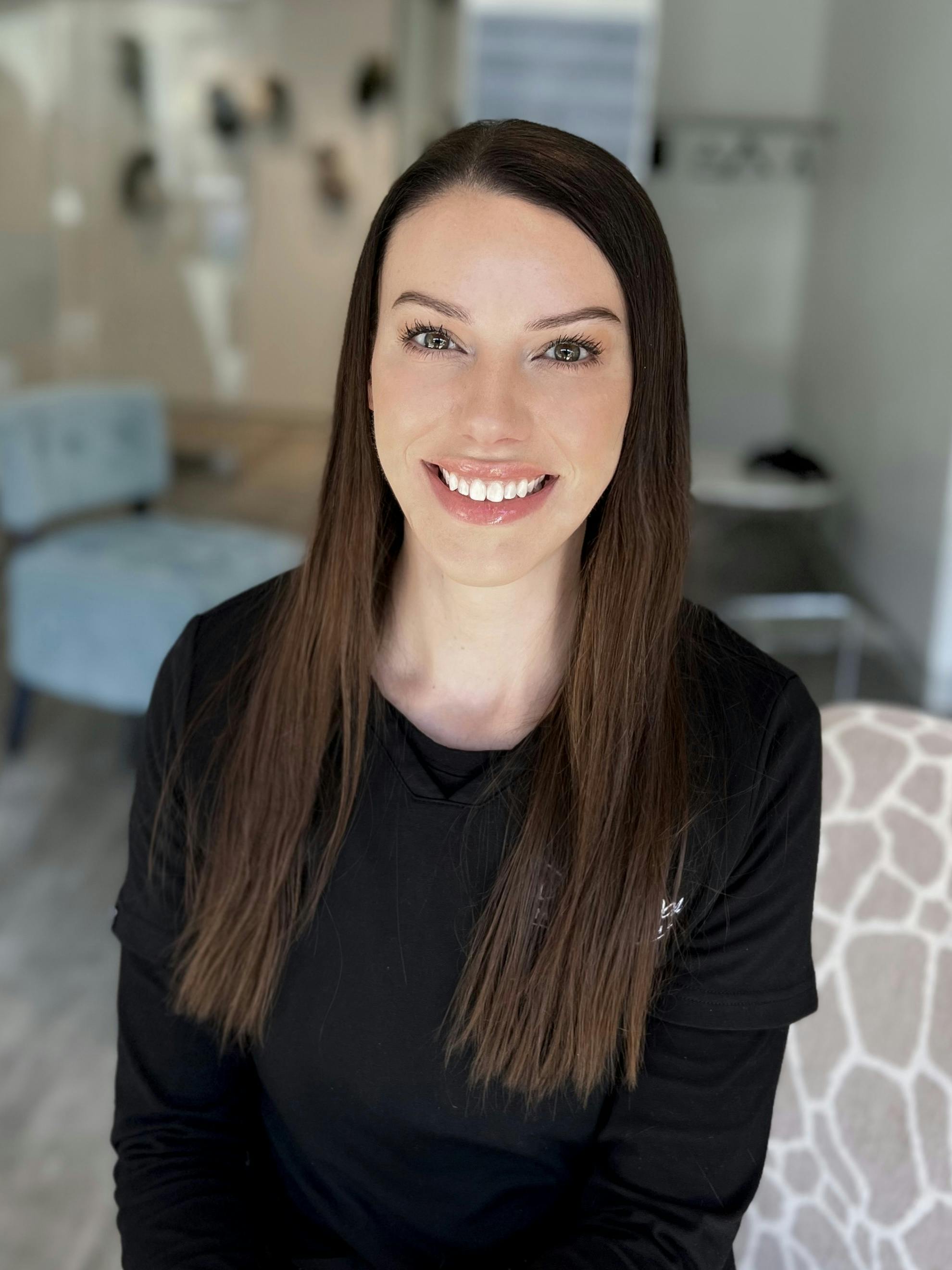 Olivia Nortrup
Lead Aesthetician & Lead Aesthetics Trainer
Olivia went to MCPHS University and graduated with a degree in Nutrition. She went on to receive her Aesthetics license and practiced in Southern California for 5 years. Olivia is excited to be back in Boston to continue her career as a medical aesthetician. Olivia makes strong connections with her patients and has a vested interest in helping them.
"I love working with clients 1 on 1 to help determine what their individual skin needs are so they can feel confident in their own skin."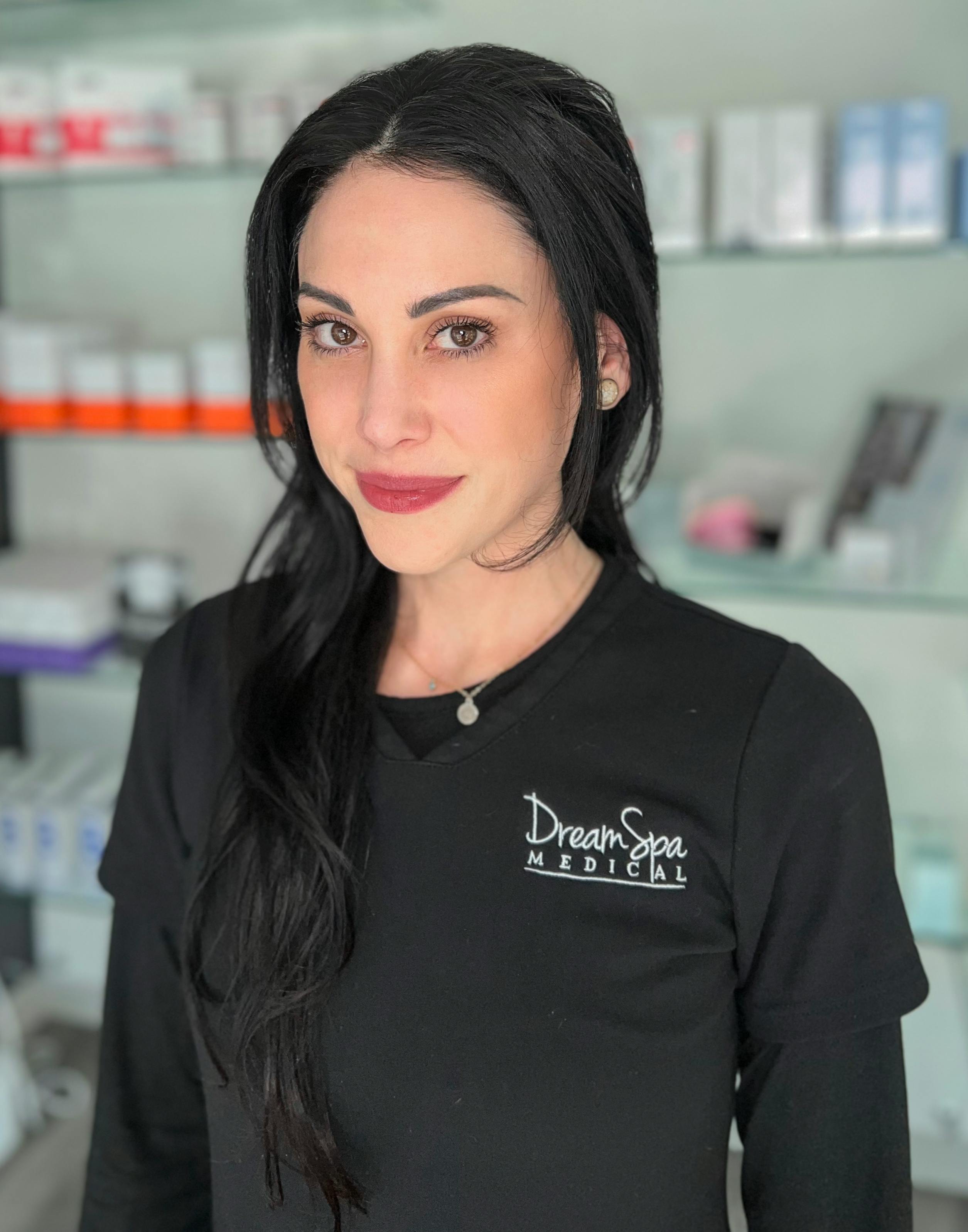 Brit McClay
Aesthetician
Brit has been a licensed cosmetologist since 2011. While working in the hospitality business for over 10 years, she decided to pursue her passion and dive into the world of aesthetics. She has been a part of Dream Spa Medical for more than 2 years!
Brit has a natural ability to engage and form connections with everyone she meets. Her curiosity and knowledge about the newest skincare innovations show in her results. Brit is extremely results focused and is very honest. When you step into the treatment room with her, 100% of her focus is on you and what you are looking to achieve.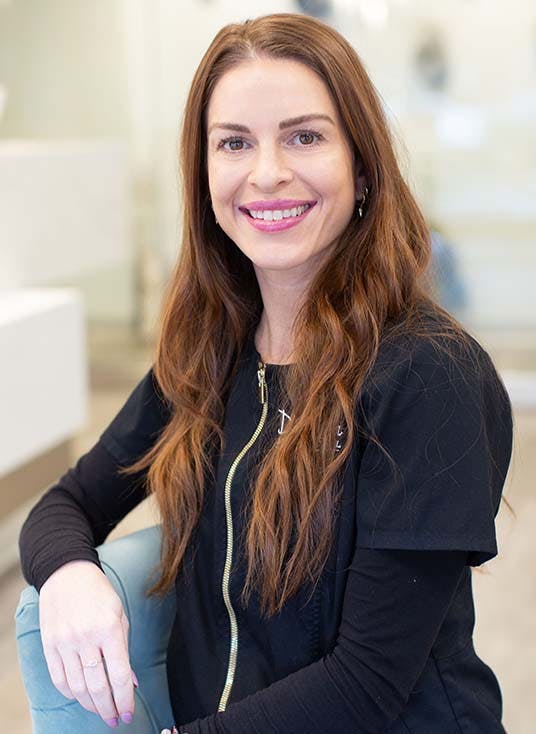 Briana Volpe
Aesthetician
Briana is a medical aesthetician here at Dream Spa Medical, and she has been working with us for more than 3 years. She got into skincare from a young age and went to school for radiation biology, but it was not her passion.
With a strong interest in biology, anatomy, skin and beauty, she decided to go to aesthetics school. She loves working here because of the great atmosphere and fun environment. Being a part of someone's skin care journey is one of her favorite and most special things about her job. She loves learning new techniques and new ways to approach the skin to get the best result possible for the patient.
Briana loves collagen induction therapy because it covers a lot of skin concerns. Her biggest advice to everyone is to drink water, use sunscreen and wear SPF. She swears by regular Hydrafacials to maintain her glowing skin!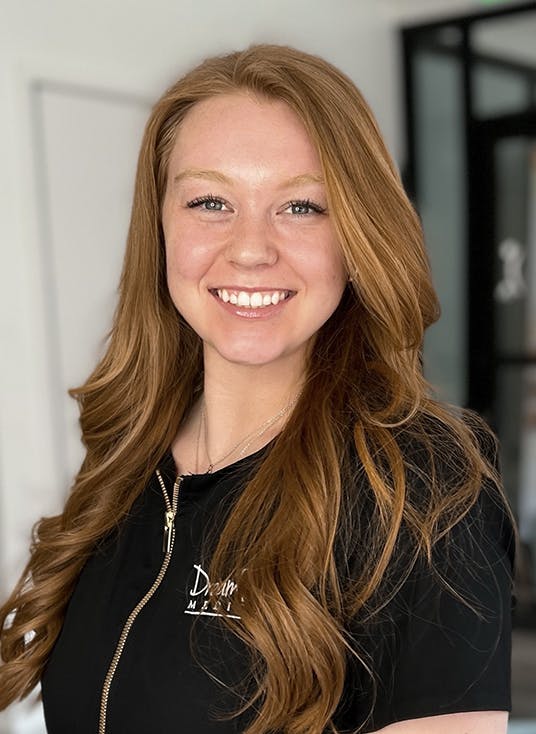 Jacqueline Beneski
Laser Technician & Aesthetician
Jac attended cosmetology school all throughout highschool and then proceeded to work in that field. After about a year and a half she realized she wanted to expand into aesthetics. Jac always appreciated the science in this field and after getting her license in esthetics she continued her education at National Laser Institute to gain knowledge of the medical side of aesthetics.
After this, she worked at a laser clinic in the Back Bay area but wanted a bigger challenge. Jac was drawn to Dream Spa Medical because of the vast variety of treatments and the overall care for our clients. She says that she got into this industry to help people hold their heads a little higher and smile a little bigger.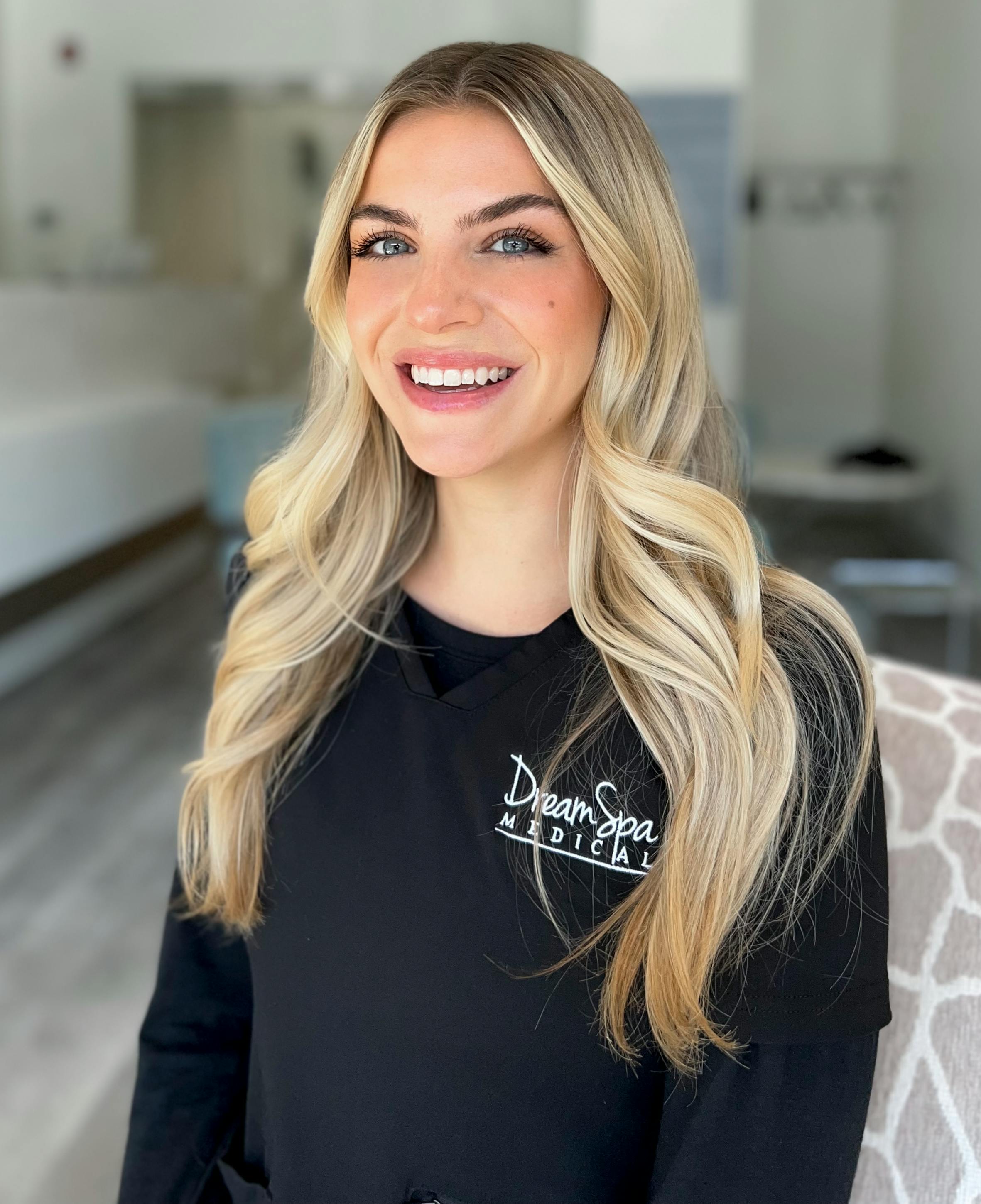 Mayan Crisafulli
Laser Technician & Aesthetician
Maya has always been fascinated by skincare, and her extensive experience in customer service has honed her friendly and positive demeanor. After moving to Boston from a small town in western Massachusetts, Maya decided to pursue her passion by becoming an aesthetician. 
She graduated from Elizabeth Grady School of Esthetics and has since focused on providing high-quality skin services to her clients. Maya is deeply committed to educating her patients about the science behind her treatments and tailoring them to their specific needs. She is thrilled to be a part of the supportive and talented team at Dream Spa Medical, and is proud to be making a difference in the lives of others through her work as an aesthetician and a highly educated laser technician.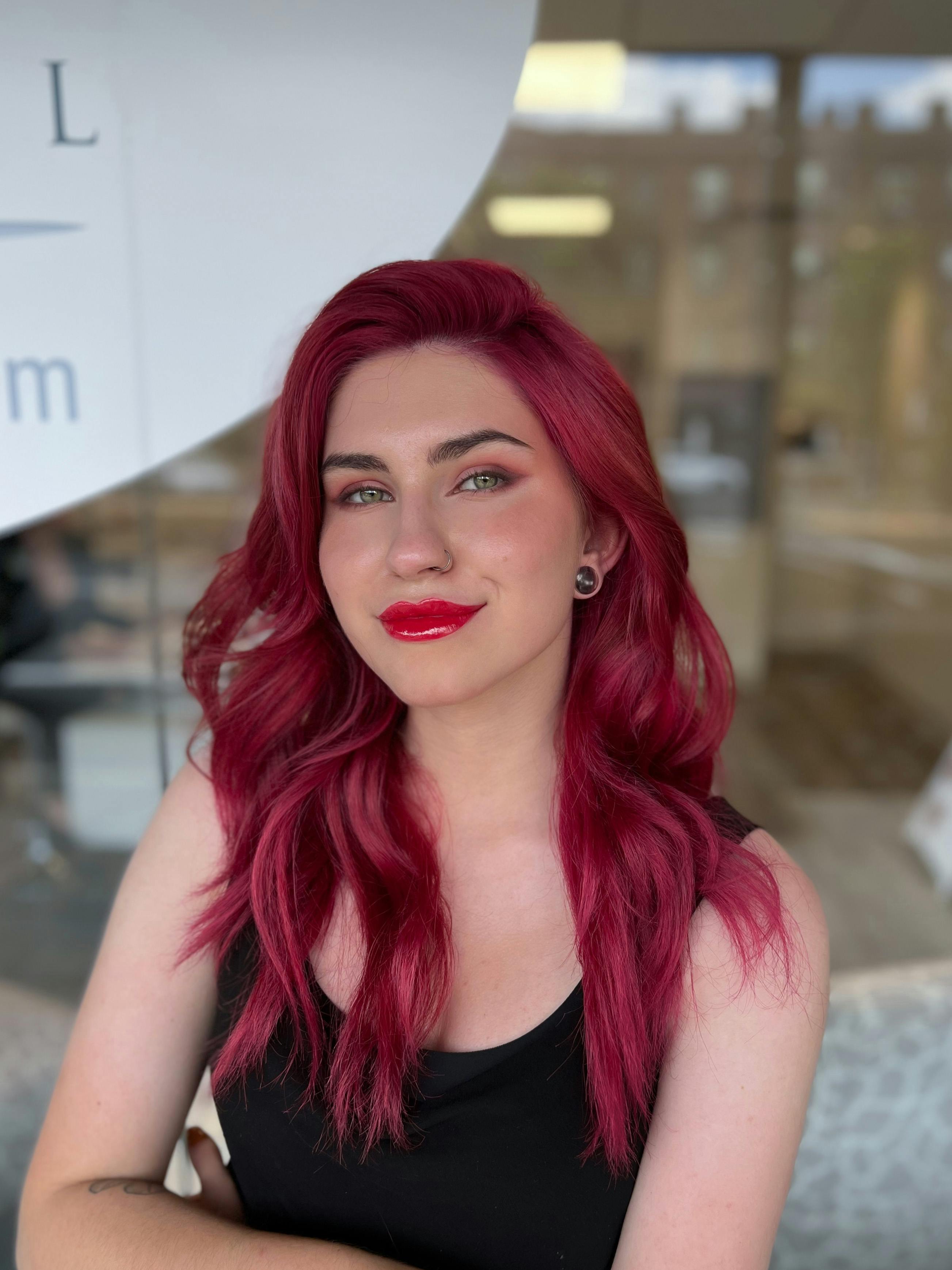 Dara Shakhanava
Marketing Manager
Dara has completed several educational programs. Including programs for social media management, advertising, brand development, graphic design, photography, videography, and modern marketing. She has always loved everything beauty-related and has been passionate about making people feel good about themselves.
Everything you see on our Instagram is Dara's work and she is really proud to represent Dream Spa Medical on social media and share her love to the industry.
Dara loves the creativity and innovation that her job requires. She deeply cares about our company's growth and guides our marketing with great care. She is extremely grateful to have found a place of work where she feels inspired and appreciated.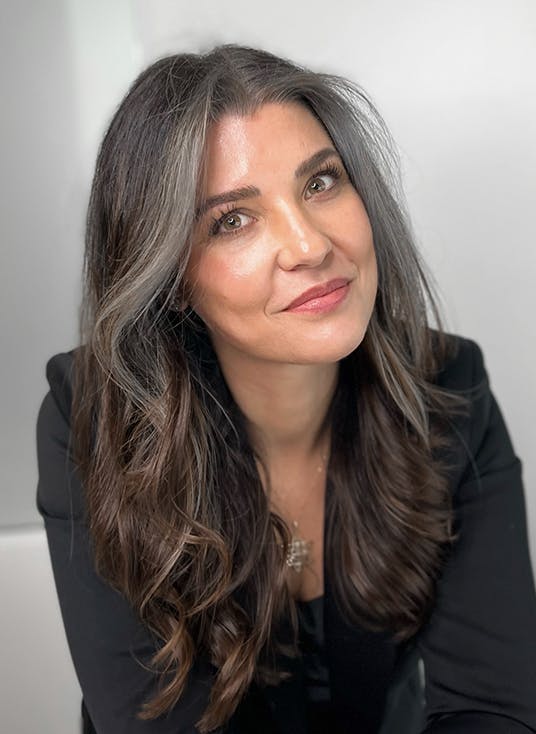 Zoe VosLevitz
Client Services Manager & Bridal Concierge
Zoe is one of the first people you see when you walk into Dream Spa Medical in Brookline. She maintains patient relationships and curates their experience. Zoe sees the most value in being able to impact someone's life, by a simple action. She truly cares about making everyone around her happy and thinks that every person is special and deserves to be treated with empathy and respect.
Zoe has extensive knowledge in everything skincare-related, as she has had almost every single one of the cosmetic treatments done here at Dream Spa Medical. Her most favorite treatments are those that provide longer lasting results. Her top priority is empowering patients to walk with their heads high and take strides in pride. She appreciates seeing people walk with confidence and takes great pleasure in helping people to get to enjoy life apart from insecurities. Zoe loves educating patients on products and tips and tricks to maintain the best results.
Zoe thinks that the best part of working at Dream Spa Medical is the team members that surround her. She thinks it is a privilege to come to work each day and spend time with so many inspiring people.
Anna Mirzoieva
Treasury Executive
Anna has a Bachelor's degree in Finance and a Master's degree in Hospitality. She is very good with numbers and even better with people. Anna has been working at Dream Spa Medical for more than 5 years and dedicated  herself to helping build a successful practice along with all the team members here.
Anna likes working here because of the empowerment.  She appreciates women supporting each other and loves being a part of the company's growth. She wants to remove the stigma from injectables and aesthetics in general, showing that it can be for anyone who wants to feel and look better, and not just for celebrities. Anna believes that everything is possible if you really want it and work hard to achieve it.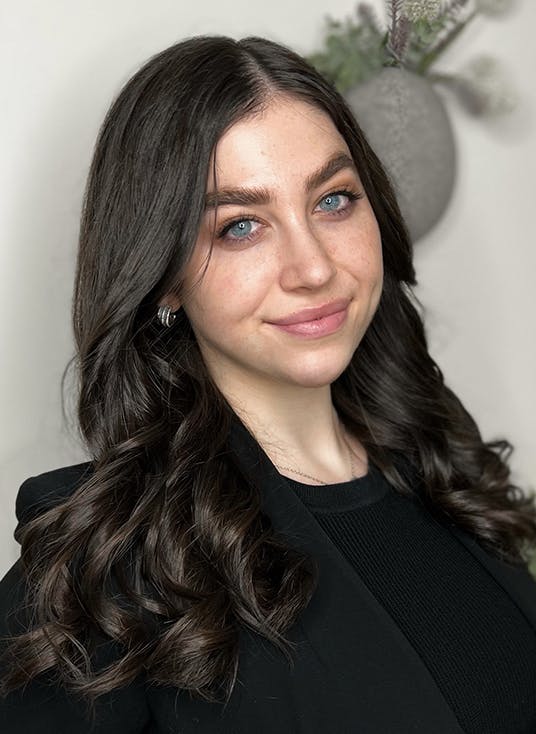 Megan Citronberg
Scheduling Coordinator
Megan graduated from Boston University with a Bachelor's in Health Sciences. She hopes to progress her studies by becoming a Physician's Assistant and work with injectables. She loves working directly with our clients to accommodate them in our schedule and ensure that the flow of patients runs smoothly every day. Her organizational skills help her maneuver the schedule in a way that benefits both the providers and patients.
She looks forward to learning more about the industry and is eager to learn from her coworkers, managers, and clients each and every day!