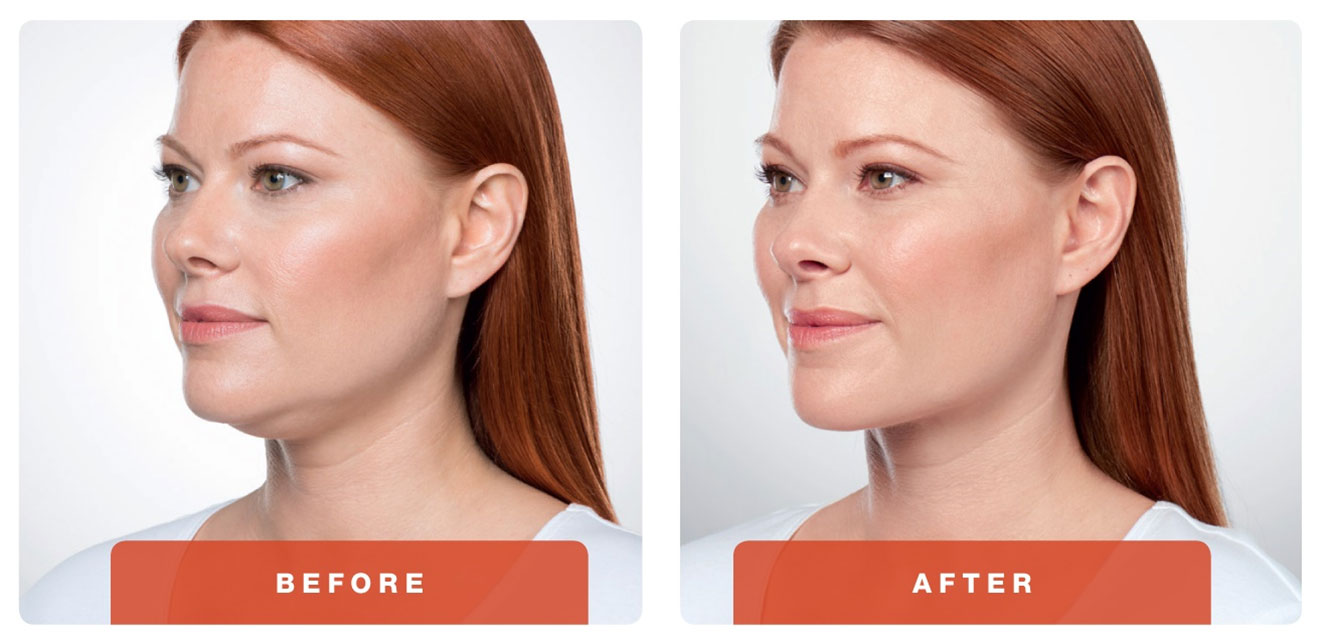 Say Goodbye to Your Double-Chin with KYBELLA®
---
Medical Spa MA Boston & Brookline MA Blog
Say Goodbye to Your Double-Chin with KYBELLA®
9 September 2021
Having that extra layer beneath your chin makes you look heavier and older. While there are many ways to get rid of submental fat, only one non-surgical procedure safely provides instant results. Introducing KYBELLA®, the only FDA-approved non-invasive face lift that specifically targets fat accumulation below the chin. This non-surgical facelift treatment promises to melt fat cells resulting in a sleeker, more defined chin.
Diminish the double chin with a treatment that is tailored just for you! KYBELLA® is administered as a series of injections to the treatment area under the chin, destroying fat cells and producing gradual results. Everyone's chin profile is different, so your physician will tailor* treatment to you. The number of treatment sessions will vary based on the amount of fat under the chin and your treatment goals.
KYBELLA® has become an instant hit to clients who have wanted to get rid of their double chin without surgery. After being treated with KYBELLA®, patients reported greater improvement in self-perception, including feeling happier and looking younger based on their chin profile. They also reported feeling less embarrassed, less self-conscious, less overweight, and less bothered by the fullness under their chin. If you want a faster, safe and effective route to, eliminating a double chin contact Dream Spa Medical to learn more.
---
Canton MA Office
2184 Washington St., Suite 4
Canton, MA 02021
Phone: 781-561-9257
Fax: 888-990-0423
Brookline MA Office
1340 Beacon Street
Brookline, MA 02446
Phone: 339-987-4699
Fax: 800-349-0811
Yes, I would like to receive latest news and special offers via email.