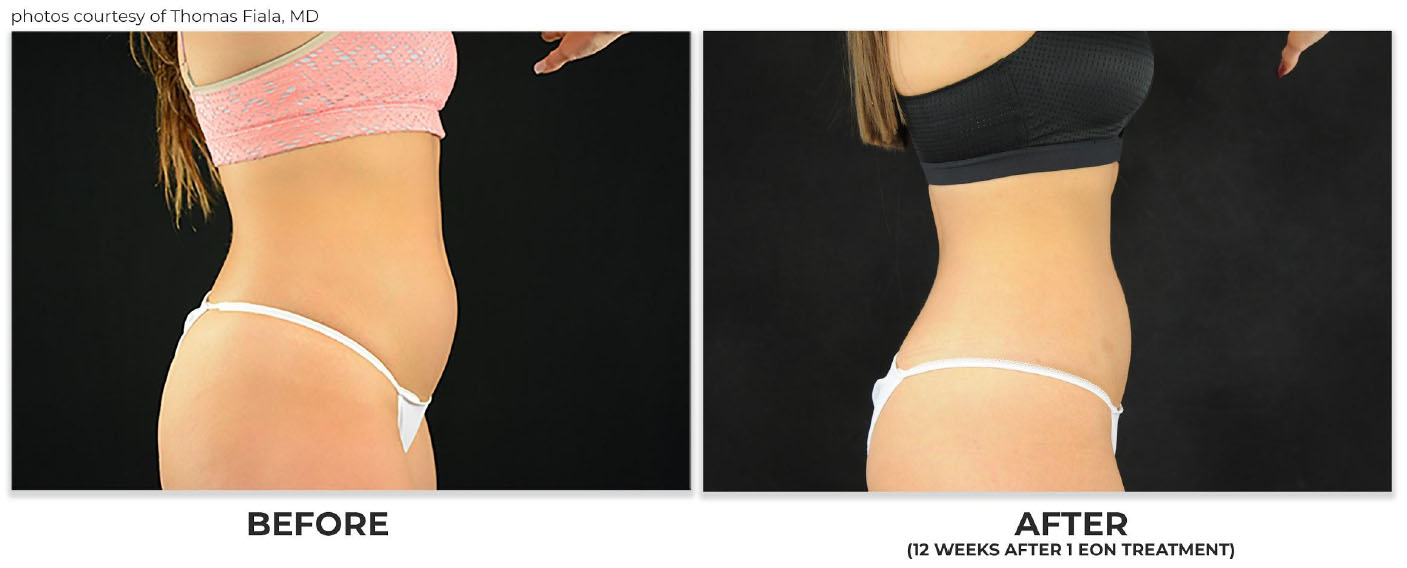 EON: The Premier Touchless Body Contouring Treatment
---
Medical Spa MA Boston & Brookline MA Blog
EON: The Premier Touchless Body Contouring Treatment
17 June 2021
The EON system is a body contouring laser technology that specializes in targeting and reducing unwanted abdominal fat. Clinical study participants experienced an average of 21.6% fat loss after one 60-minute treatment. Laser energy, simultaneous cooling, and touchless technology combine to provide an unsurpassed patient experience delivered with efficacy, efficiency, and ease.
Smart Sensor Technology
Maps your body's unique topography for a personalized experience
Robotic Technology
Provides a safe, consistent and effective treatment.
Is EON right for me?
EON treatments are ideal for people with areas of stubborn fat that diet and exercise cannot remove. Ideally, the body mass index (BMI) is below 30. Consult with Dream Spa Medical, your only EON provider in Boston and the New England area, to see if this treatment is right for you.
What areas can I get treated?
Currently, EON is FDA cleared for full abdominal fat reduction . More indications are coming soon!
Is there any downtime?
Unlike traditional options, no clean up or post-treatment care is necessary. There is no downtime with EON. You can go back to your day immediately following treatment.
What results can I expect?
Although results vary among individuals, studies show patients experienced 21.6% average fat reduction (25.3% in the lower abdomen) after a single 60-minute treatment. Some patients lost as much as 40%. Best results are seen at 12 weeks.
Dieting and exercise will help you lose weight, but sometimes stubborn fat remains. With EON Smart Body Contouring, you can decrease your body fat and be inspired to believe in yourself.
For more information on EON, contact Dream Spa Medical.
---
Canton MA Office
2184 Washington St., Suite 4
Canton, MA 02021
Phone: 781-561-9257
Fax: 888-990-0423
Brookline MA Office
1340 Beacon Street
Brookline, MA 02446
Phone: 339-987-4699
Fax: 800-349-0811
Yes, I would like to receive latest news and special offers via email.