SkinMedica®
SkinMedica® professional skin care products are the result of almost two decades of research and clinical experience. SkinMedica scientists are continually working on new formulations and clinically testing their products to provide the next breakthrough in skin care.
All SkinMedica products are part of a medically supervised skin care regimen. For optimal results, consult one of our clinicians to help you determine which treatment regimen is best for you based on your skin condition, previous procedures and lifestyle.

SkinMedica is part of Allergan which means product purchases are eligible for the Brilliant Distinctions free rewards program. Earn points by purchasing SkinMedica Products and redeem the points to receive discounts on BOTOX, Juvederm, Kybella or future SkinMedica purchases.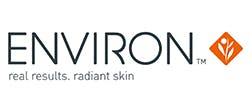 Environ
Environ is known for cutting-edge ingredients, backed by science, in a variety of strengths and formulations to meet the needs of persons of all ages, skin types, ethnicities, and conditions. Environ begins with science; they research the issues involved with skin health and work from there to create a range of products that provides comprehensive care. Environ is driven by passion; skin care should be of the highest possible quality, providing the greatest benefit to the customer.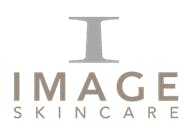 Image Skincare
Image Skincare products are developed and formulated by internationally recognized chemists working together with a board of physicians. All Image Skincare products are manufactured in the USA. Dream Spa Medical uses Image products for customizable chemical peels and facials. We carry Image's most popular home regimen lines so that you can easily cleanse, nourish, and protect your skin with the best products for your skin type.
Vi Derm
Founded in 2006, Vitality Institute Medical Products is recognized as a leader in medical skincare; manufacturing an innovative line of products that reverse and prevent skin aging, for beautiful skin that lasts a lifetime. Skin that is properly maintained by chemical peel treatments on a regular basis and appropriate daily care stays healthy, youthful and radiant at any age.